Blog
Football For The Goals
RESULT Sports is proud to be granted membership and to join the United Nations' FootballForTheGoals.
The Sustainable Development Goals chart a plan of action to end poverty, ensure equal opportunities for all & tackle climate change.
As an official member, we commit to act as champions of these goals. ⚽️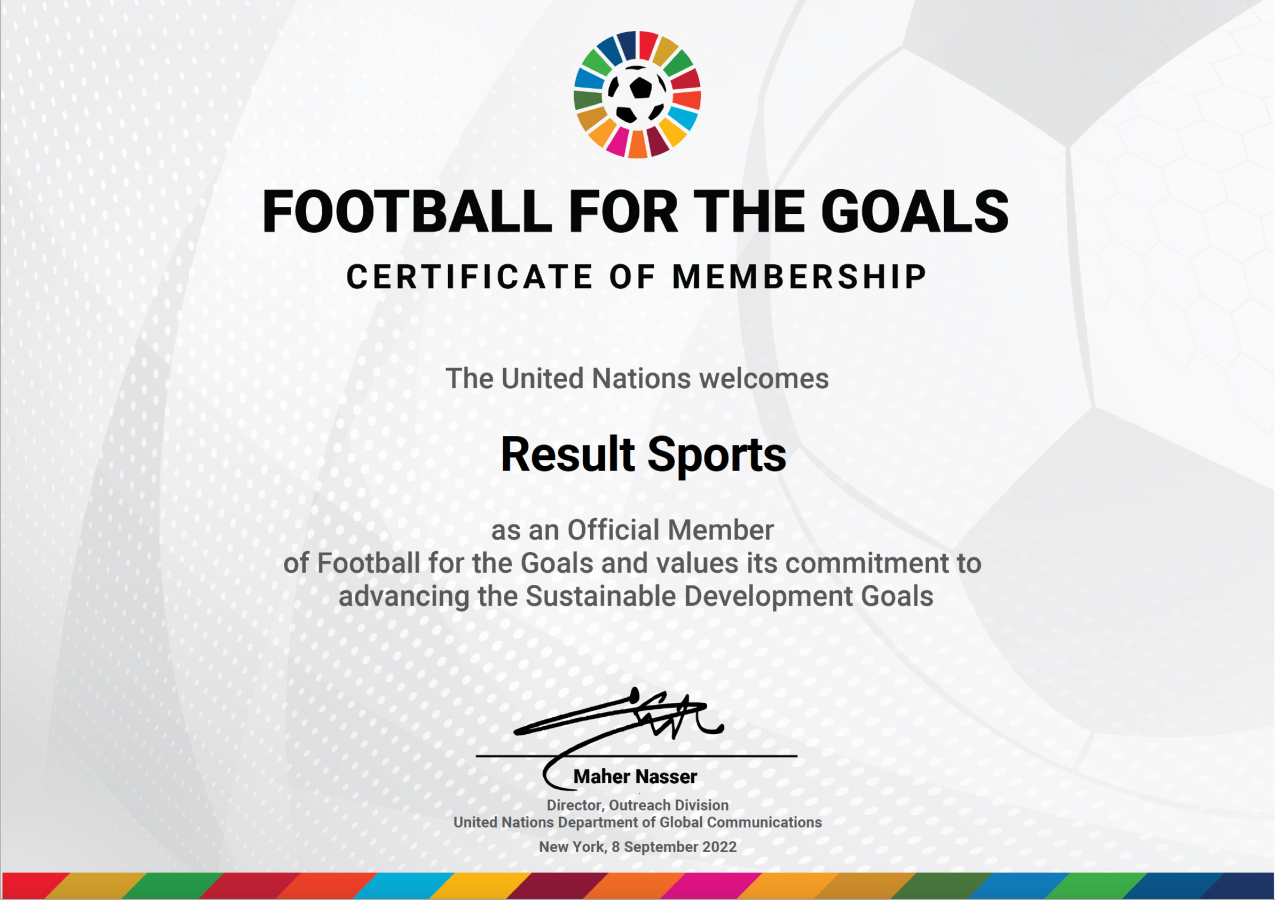 About Football for the Goals
Football for the Goals is a United Nations initiative that engages with football stakeholders and major actors to leverage the outreach power of football and the sport's global footprint in advancing sustainability, equality, human rights and climate action by promoting actions and practices that support achieving the Sustainable Development Goals (SDGs).
Football for the Goals invites stakeholders in the global football community, including confederations, federations, member associations, leagues, clubs, players, players' associations sports media, and fans to become agents of change by committing to the principles of sustainable development, developing sustainable practices and acting as champions of the SDGs. Members recognise the responsibility of the football community to take action to help create a sustainable future, while ensuring inclusiveness, equality and equity for people everywhere.
About the SDGs
The 17 Sustainable Development Goals were adopted by world leaders at the historic Sustainable Development Summit in September 2015. Encompassing everything from health, to gender equality and education, the Goals are mobilising efforts around the world to end all forms of poverty, fight inequalities and tackle climate change by 2030, while ensuring that no one is left behind.